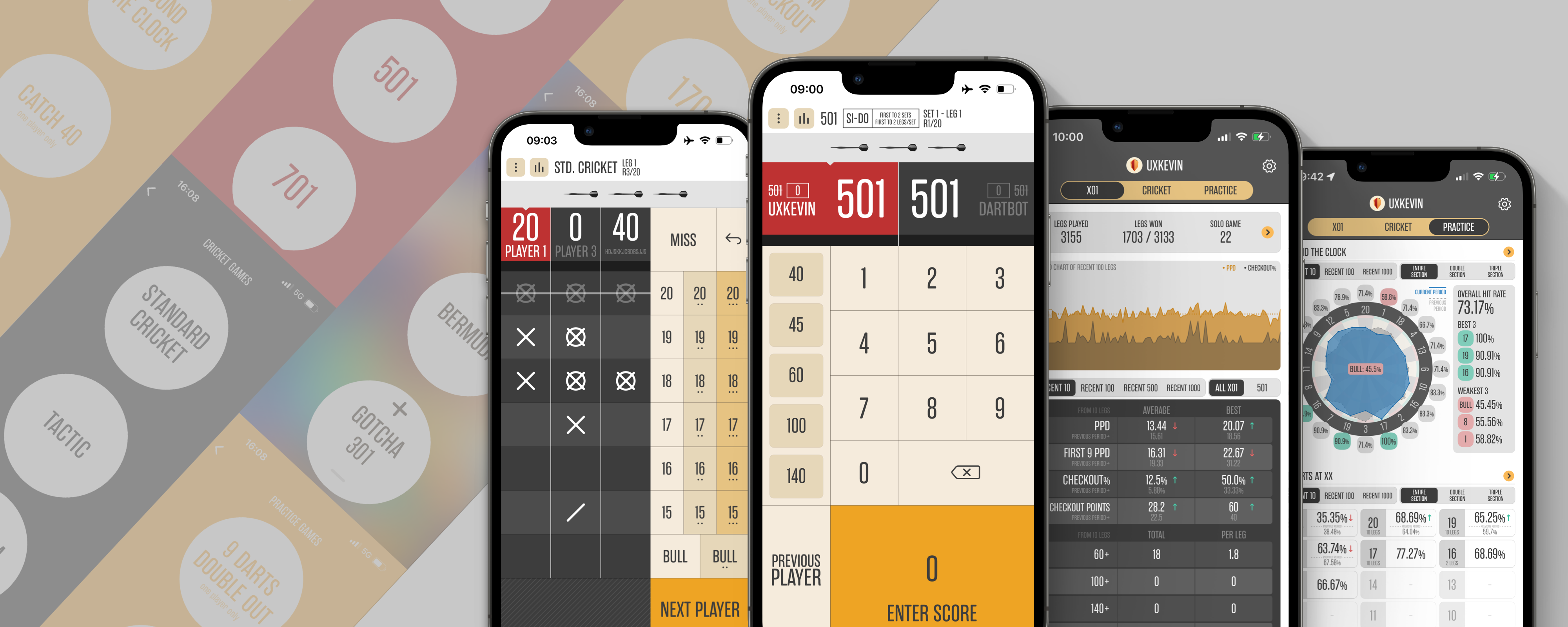 Games
X01 (from 210 to 1501)
Cricket Games: Standard Cricket, Tactic Cricket, Random Cricket, Cut-Throat Cricket.
Practice Games: Around the Clock, Catch 40, 99 Darts at XX, 9 Darts Double Out (121/81), Round the World, Bob's 27, Random Checkout, 170, Cricket Count Up, Count Up.
Party Games: Shanghai, Bermuda, Gotcha.
Support online games.
Key Features
Plenty of games for training and entertainment.
Customizable settings for each game.
Most Games Support up to 6 players, and both portrait and landscape orientations on phones and tablets.
Online games up to 4 Players.
Support connect other players using bluetooth.
Support Match Mode (legs format and sets format) for X01 and Standard Cricket.
With detailed statistics and game histories.
Provide DartBot with different levels for X01 and Standard Cricket.
Dartsmind
Best darts scorer and stats keeper